CONF, a beverage manufacturer, is proceeding with export contract for …
Date

2023-03-07
본문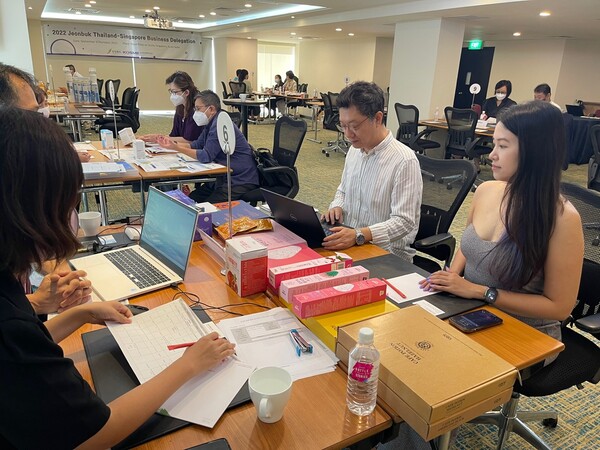 Conf, a Jeonbuk company that participated in the 2022 Thailand-Singapore Trade Mission with the support of Jeollabuk-do and the Jeonbuk Regional Headquarters of the Small and Medium Venture Business Promotion Foundation, said on the 4th that it succeeded in signing a contract with a local trader in Singapore.
The "2022 Jeonbuk-Singapore Trade Mission" support project is to select companies in the province that want to enter overseas and support export marketing activities of small and medium-sized companies in the province, such as holding local genuine buyer consultations, providing professional interpreters, and signing contracts.
Jeonbuk company Coenf (CEO Lim Sang-sik) introduced pomegranate collagen, plus lactic acid bacteria potion, and pear bellflower juice suitable for the local market, which is interested in Korea's inner beauty industry, and succeeded in exporting to Singapore after the consultation.
"We launched our own brand based on OEM technology that we have built for 10 years," a KOENF official said. "We will aggressively explore not only domestic but also overseas markets through product planning and professional production facilities suitable for the local market."